Elizabeth Van Denburgh '78
Management Consultant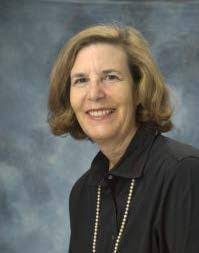 Trustee Emeritus Profile

Elizabeth Van Denburgh served as a Trustee of the Foundation Board for 6 years, from 2007 to 2013. She chaired the Donor Relations and Stewardship Committee for 3 years and currently serves on the Audit Committee.

She received her bachelor's degree in economics from UC San Diego, and her MBA in finance from UCLA. She is a California CPA (inactive). 
Elizabeth Van Denburgh '78