Jessie J. Knight, Jr.
Managing Director, Knight Angels Consulting LLC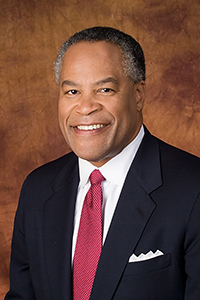 Trustee Pofile

Jessie Knight, Jr. served as a Trustee of the Foundation Board for 6 years, from 2013 to 2019. He moved from San Francisco's Chamber of Commerce to San Diego's Chamber of Commerce in 1999, where he was asked by the then-Vice Chancellor of UC San Diego Health Sciences and Dean of the School of Medicine, Ed Holmes, to serve on his advisory board. 

He received his bachelor's degree from St. Louis University and his master's from the University of Wisconsin.