Domestic Wire Transfer Instructions
Stock Transfer Instructions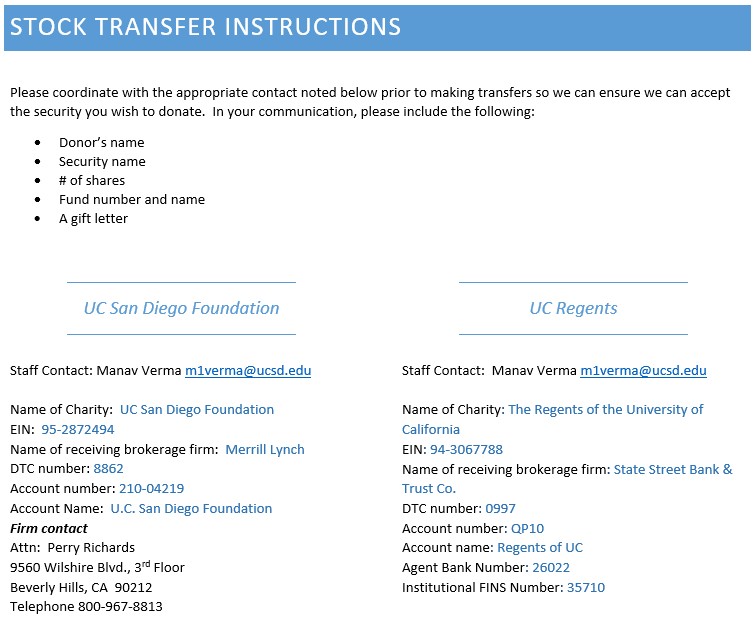 Cryptocurrency Instructions


UC San Diego Foundation is now accepting gifts of cryptocurrency ("crypto"). The IRS has classified crypto as a gift of property, not a gift of currency and not a security. The link below contains the form for donating crypto and frequently asked questions.
If you have any additional questions please contact Manav Verma at m1verma@ucsd.edu
Thank you for your support of UC San Diego!