Augustine Gallego
Chancellor (Retired), San Diego Community College District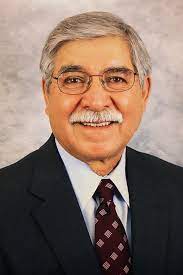 Trustee Emeritus Profile

Augustine Gallego served as a Trustee of the Foundation Board for 6 years, from 2008 to 2014, and was an instrumental member of the Nominating Committee. He also served on the Preuss School Board of Directors and was chair of the San Diego Dialogue based at UC San Diego. 

Augustine received his bachelor's degree from the University of Arizona, and his master's from UC Davis.