Carol L. Chang, H '19
Philanthropist and Community Leader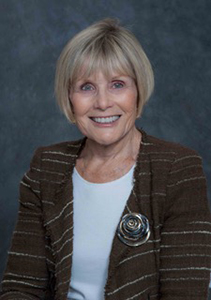 Chair Emerita Profile

Carol Littlejohn Chang retired from a longtime career in health sciences at UC San Francisco, and is Associate Dean Emeritus of the UC San Francisco School of Dentistry. She received her bachelor's degree from Azusa Pacific College and her master's in public health from UC Berkeley. An active community leader, Carol serves as Trustee and President of the Fleet Science Center Board and President of the Balboa Park Conservancy. She also serves on the Chancellor's Executive Advisory Cabinet for the Campaign for UC San Diego and the Health Board of Advisors.

Carol has served on the Foundation Board since 2005. She is the first Trustee to serve two back-to-back terms as Chair of the Foundation Board, from 2015 to 2019.