George Lattimer
Private Investor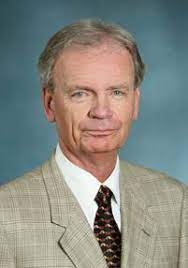 Trustee Emeritus Profile

George Lattimer served as a Trustee of the Foundation Board for 6 years, from 2009 to 2015. He chaired the Donor Relations and Stewardship Committee, where he continues to be a valuable member. He also chaired the Chancellor's Community Board of Advisors from 2007 to 2008, and has been involved with the Dean's Round Table for GPS. George and his wife, Carol, established the George W. and Carol A. Lattimer Endowed Campus Professorship and are longtime supporters of Scripps Institution of Oceanography, Chancellor's Associates and many other areas on campus.

He received his bachelor's degree from the University of Rochester, and his MBA from Harvard University.