Ernest Rady
Executive Chairman, American Assets Trust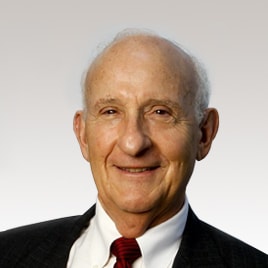 Trustee Emeritus Profile

Ernest Rady served as a Trustee of the Foundation Board from 2005 to 2018. In 2004, Ernest helped launch the Rady School of Management. He is Chair of the Rady Advisory Council, and a Chancellor's Associate at UC San Diego.

He received degrees in Commerce and Law from the University of Manitoba, earning the Law Society Award for Academic Achievement, the University Gold Medal in Commerce, and membership in the Manitoba Bar Association.