Anne L. Evans
Chairman Emeritus, Evans Hotels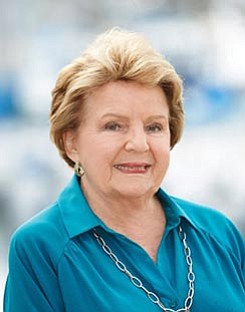 Trustee Emerita Profile

Anne Evans served as a Trustee of the Foundation Board for 6 years, from 1999 to 2005. She currently serves on the UC San Diego Regional Campaign Cabinet and Preuss School Founders' Circle. Previously, she has served on the Steering Committee for the Campaign for UCSD, Dean's Advisory Board for the Rady School of Management, Scripps Institution of Oceanography Director's Council, and UC San Diego Athletics Board. 

Anne received her bachelor's degree from Pomona College.