Richard Atkinson
Former Chancellor, UC San Diego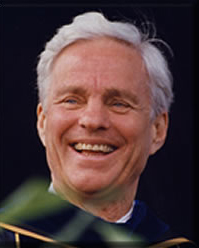 Trustee Emeritus Profile

Richard Atkinson served as a Trustee of the Foundation Board from 1980 to 2020, serving as President from 1980 to 1987. He serves on a variety of committees including the Dean's Advisory Council: Rady School, the Health Board of Advisors, the UC San Diego Athletics Board, the Stuart Collection Advisory Board, and the Center for Brain Activity Mapping Advisory Board. He also served on the International Leadership Committee Campaign from 2016-2020. 

He received his bachelor's degree from the University of Chicago and his PhD from Indiana University.