Sol Lizerbram
President and Co-founder, Family Practice Associates of San Diego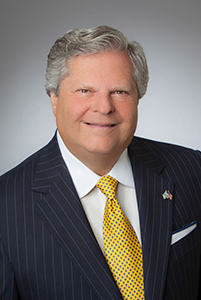 Trustee Emeritus Profile

Sol Lizerbram served as a Trustee of the Foundation Board for 6 years, from 2015 to 2021. Recognized by NASDAQ/Ernst & Young as the 1996 Entrepreneur of the Year in the healthcare industry, he was appointed by the California Insurance Commissioner to the Governing Committee of the Workers' Compensation Insurance Rating Bureau, was appointed by Governor Gray Davis as a Commissioner to the Health Policy and Data Advisory Commission, and by Governor Jerry Brown as a Commissioner with the California Medical Assistance Commission.

He received his bachelor's degree in pharmacy from Long Island University, School of Pharmacy and his doctorate from the Philadelphia College of Osteopathic Medicine.