Greg Papadopoulos '79
Venture Partner, New Enterprise Associates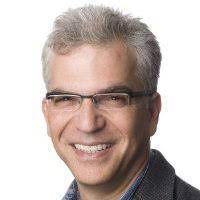 Trustee Profile

Greg Papadopoulos is a partner with New Enterprise Associates, Inc., a venture capital firm. He formerly served as Chief Technology Officer and Executive Vice President of Research and Development at Sun Microsystems. During his career, he has helped found several technology companies and currently serves on numerous boards, including Lytmus, Lytro, and MapD. 

He was elected to the Board of Trustees in 2017, and serves on the Bay Area Regional Cabinet and the Regional Celebration Committee for the Campaign for UC San Diego. He is a Chair Emeriti on the Jacobs School of Engineering Council of Advisors. 

Greg received his bachelor's degree in systems science from UC San Diego, and his S.M. and Ph.D. from MIT, where he was an Associate Professor.