Harry Rady
CEO and Senior Portfolio Manager, Rady Asset Management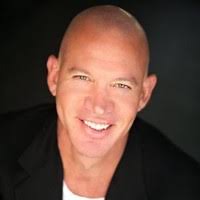 Trustee Profile

Harry Rady is CEO of Rady Asset Management. He was the Senior Portfolio Manager of the Rady Contrarian Long/Short Fund and the Long-Only Rady Opportunistic Fund that was ranked in the top 1% by PSN Informa for the 1-, 2-, 3-, 5-, and 15-year periods in the Large Cap Value space. Prior to establishing Rady Asset Management, he served as the CIO of a multi-billion dollar financial, investment, and real estate conglomerate. 

He was elected to the Board of Trustees in 2019, and is a long-time member of the Rady School of Management Dean's Advisory Council. He serves on the Rady Children's Hospital Board of Trustees and is Chairman of both the Investment Committee and Information Technology Committee.  He is also on the Board of Directors of the Rady Children's Institute for Genomic Medicine. 

Harry received his bachelor's degree and his MBA from the University of Southern California.