Wendy Kwok '99
Principal, Sunstate Development LLC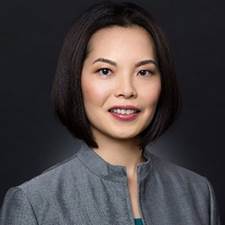 Trustee Profile

Wendy Kwok is a principal at Sunstate Development LLC, previously serving as a member attorney for the California Legislative Counsel Bureau. In 2011, she established an endowment to create the Wendy W. Kwok Research Scholarship, now known as the Springboard Eureka! Scholarship. The award enables passionate UC San Diego undergraduate biology students to pursue their innovative ideas in a quality environment with formal guidance and immersive laboratory experiences. She also created the Springboard Eureka! Hong Kong scholarship in 2017, which enables UC San Diego undergraduates to travel to Hong Kong for research studies, and international students from Hong Kong to pursue biomedical research at UC San Diego.

Wendy was elected to the Board of Trustees in 2017, and serves on the Donor Relations and Stewardship and the Student Foundation Committees. She is on the Bay Area Regional Cabinet and Regional Celebration Committee for the Campaign for UC San Diego. She also serves on the Birch Revitalization Advisory Board and the Dean's Leadership Council for the Division of Biological Sciences.

She received her bachelor's degree in animal physiology and neuroscience from UC San Diego, and her Juris Doctorate from the Golden Gate University School of Law.