William Jones
President, CEO and Director, CityLink Investment Corporation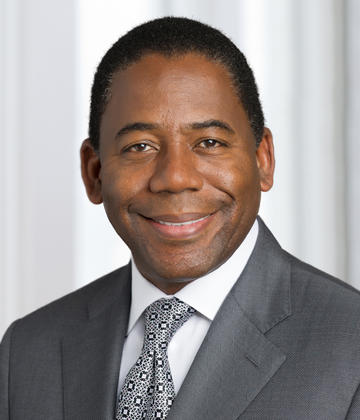 Trustee Profile

William Jones is President, CEO and Director of CityLink Investment Corporation, a commercial real estate company. He is also the lead independent director of Sempra Energy, where he also chairs its Nominating/Corporate Governance Committee and is a member of its Compensation and Executive Committees. Earlier in his career, he served in San Diego city government as a City Council Member, Deputy Mayor and Chief of Staff to City Council Member Leon Williams. 

William was elected to the Board of Trustees in 2020, and serves on the Investment/Finance Committee. He also serves on the UC San Diego Real Estate Council.

He received his bachelor's degree in economics from the University of San Diego and his MBA from Harvard Business School.