Ann Spira
Vice Chancellor, Advancement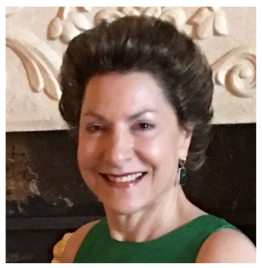 Executive Vice President Profile
Executive Vice President Profile

Ann Spira joined UC San Diego after a 30-year career in the performing arts, most recently as Deputy General Director of San Diego Opera. A natural innovator of marketing and development programs, Ann helped propel San Diego Opera into an internationally recognized company, hailed for both artistic and fiscal excellence. Responsible for leading the revenue team and board development units, she created a long-range strategic plan and led the ongoing recruitment and leadership of the 60-member Board of Directors, one of the most highly contributing and respected Boards in the region.

In 2015, Ann joined the Advancement team at UC San Diego and created the Leadership Strategy and Engagement (LSE) unit. The mission of LSE is to provide strategy and facilitate engagement of top-tier volunteer leadership for the $2 billion Campaign for UC San Diego, reached successfully three years early and is on track to result in $3 billion by June 30, 2022. In collaboration with colleagues in Academic and Advancement leadership, Ann directed LSE in the development and facilitation of multi-faceted strategies and personalized stewardship processes for many of the university's most committed and generous donors to support the campus' highest priorities.

As the Executive Vice President of the UC San Diego Foundation, Ann fosters meaningful interactions with a broad range of constituencies, including alumni, community leaders, state and private agencies, as well as foundations and industry to promote campus fundraising opportunities and initiatives. She oversees and leads all university fundraising campaigns and transformational initiatives.