Drew Hunsinger
Associate Vice Chancellor, University Development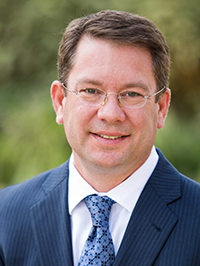 Vice President Profile

Drew Hunsinger is the Associate Vice Chancellor for UC San Diego University Development. As the leader of University Development, Drew is responsible for all aspects of advancement for UC San Diego's general campus and Scripps Institution of Oceanography. His primary responsibilities include leading fundraising strategy and a team of more than 50 development professionals. The University Development team secures transformative, principal and major gifts, while working collaboratively with faculty, campus and volunteer leadership to coordinate fundraising efforts to benefit the Divisions and Schools across UC San Diego.

Drew joined UC San Diego in January 2017 following over 14 years at Oregon Health & Science University Foundation (OHSUF), most recently serving as Vice President of Development. At OHSUF, Drew helped the organization achieve transformational growth in fundraising for OHSU, created and lead and worked on many of OHSUF's largest gifts. As a member of the OHSU Foundation senior management team, Drew co-led a redesign and rollout of the OHSU ONWARD comprehensive campaign, which secured more than $1.4B in just over three years.