Mick Farrell
CEO, Resmed Inc.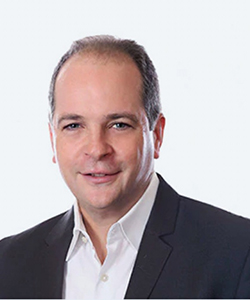 Trustee Profile

Mick is CEO of ResMed, a global manufacturer of cloud-connected medical devices to manage sleep apnea and COPD. ResMed established the Peter C. Farrell Sleep Center of Excellence and Center for Pulmonary Medicine at UC San Diego in honor of Mick's father Peter Farrell, a Trustee Emeritus of the Foundation. ResMed has also sponsored business competitions at the Rady School of Management in addition to mentoring up-and-coming entrepreneurs and engineers.


The Farrell Family Foundation has invested in many campus initiatives, including The Preuss School UCSD, a charter middle and high school for low-income students who strive to become the first in their families to graduate from college. Mick has served as a trustee since 2017.

Mick received his bachelor's degree in chemical engineering from the University of New South Wales in Sydney, and went on to receive his MBA and master's degree in chemical engineering from the Massachusetts Institute of Technology.